It's Catholic Y'all is a podcast series of the Catholic Diocese of Savannah. The Diocese of Savannah is made up of 90 counties in the southern half of Georgia stretching from the Atlantic ocean to the Alabama state line. Stories of life, love, and faith. It's Catholic Y'all!
Episodes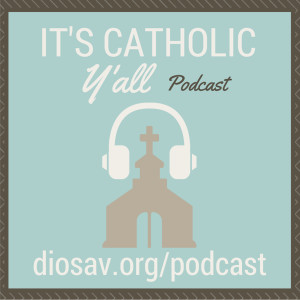 Thursday May 16, 2019
Thursday May 16, 2019
Have you ever had a question so hard you thought you could stump your priest? Well during a talk at this year's Diocesan Youth Conference a group had a chance to do just that! Fr. Vernon Knight and Fr. John Johnson hosted a talk where people could ask what every they had on their heart.